Forthcoming Bass Phillip 2016 Vintage Release Wine dinners with Phillip Jones- winemaker
Please join us for our much anticipated 2016 Vintage Winery Release dinners taking place this May in Sydney and Melbourne.
Guests will enjoy a canapé reception followed by a multi-course dinner paired with 10-12 wines from our 2016 Bass Phillip vintage.
Please stay tuned for more details,
Bookings opening soon.

SYDNEY MELBOURNE
District Brasserie Matteo's
Wednesday 2nd of May Thursday 17th & Friday 18th of May
Lower ground floor 522 Brunswick Street,
2 Chifley Square, Fitzroy North
Sydney, NSW 2000 VIC 3068
http://www.districtbrasserie.com.au/ https://www.matteos.com.au/

BASS PHILLIP WINES
Vintage 2016
'Release of the top reds'

The 2016 vintage pinots:
its been nearly two years since harvest, and with six months in the bottle ….
they're ready for release!

2016 was yet another great vintage showing spices and fine stone fruit flavours. Exceptionally long, in particular the Premium & Reserve wines.

These are wines you can drink now, especially Estate & Crown Prince, but will improve over the next five years or more.
None of these wines have been reviewed by the experts ….

Our winemaker's ratings are given below.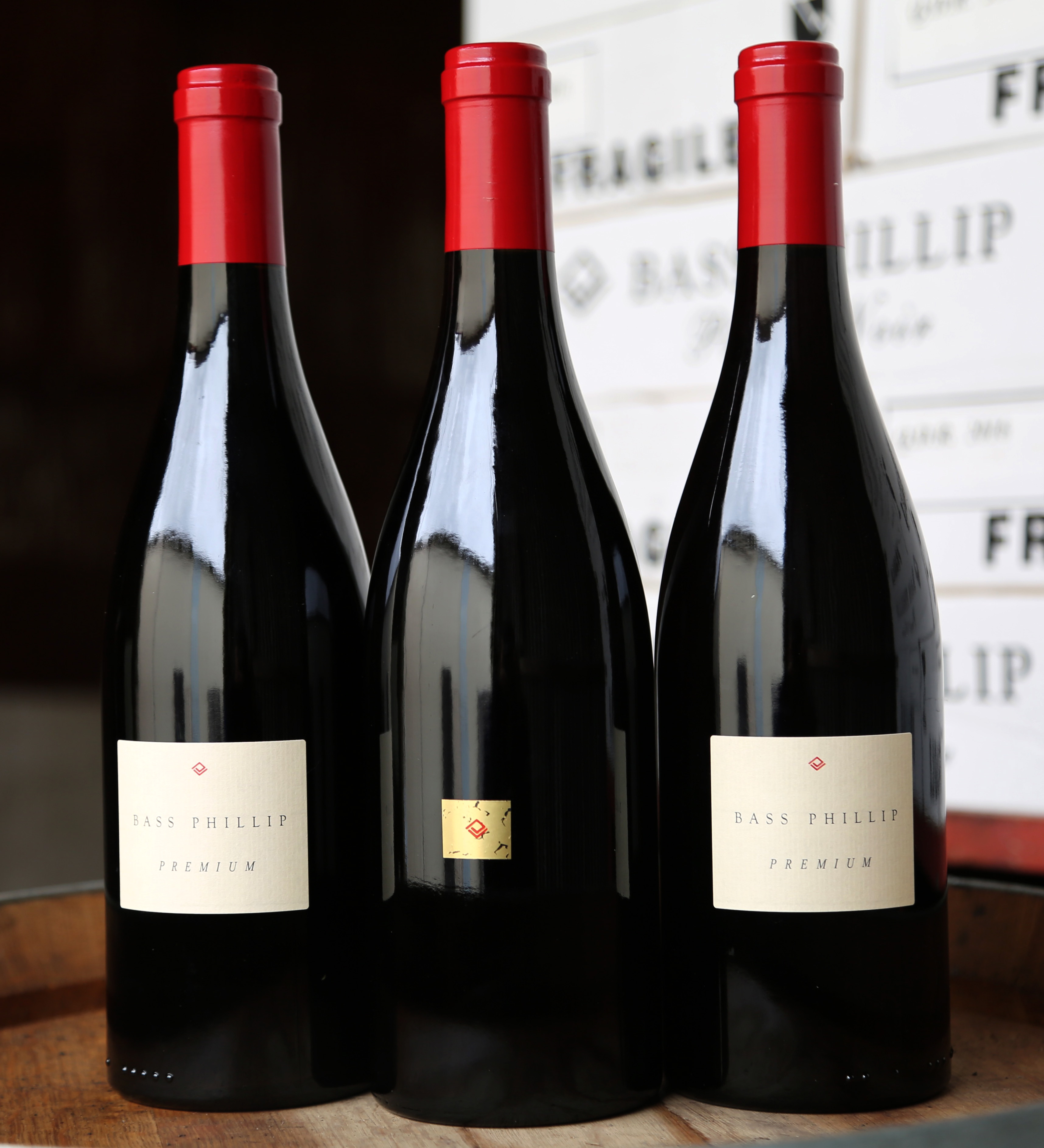 Reserve pinot noir:
Again, a very complex, long-flavoured wine with very long tannins: needs a few years in the cellar, but quite drinkable after three hours breathing. (98)

Premium pinot noir:
Mouthfilling and long: a" heady" experience .... (97+)

Estate pinot noir:
This is the best Estate PN ever! Fills your mouth with round, complex sweet fruits. Perfect balance & clean, lingering fruits in the finish. Quite powerful. (96+)

Crown Prince pinot noir:
This wine is all about spice and long tangy flavour. More gentle in fruits, but rather complex: easy dink which readily matches with all manner of dishes, glass-after-glass! Cellaring for two or three years will improve it, but drinking now makes me happy! (94)
The full range of 2016 wines, including chardonnays, gamay, & gewurztraminer will be made available from late March onwards

AVAILABLE NOW:
Reserve/Premium 2016 pack:
2 bottles PREMIUM pinot noir, PLUS one bottle RESERVE pinot noir
Per pack $850.00 plus freight.
PREMIUM pinot noir 2016:
Any quanitity Per bottle $180.00 plus freight
RESERVE pinot noir 2016
..... Per bottle $530 plus freight
ESTATE pinot noir 2016:
Any quantity Per bottle $65.00 plus freight
Per six-pack: $360.00 plus freight
CROWN PRINCE pinot noir 2016:
6-packs only $300.00 plus freight